About Dale City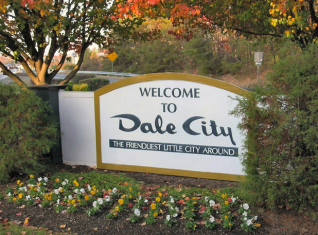 Dale City was the idea of a real estate developer Cecil Don Hylton. Many myths surround Hylton and his choice of names for the community. Many erroneously believe Hylton's middle name was "Dale". He actually chose the term because it aptly describes the "hills and dales" of the rolling Virginia Piedmont, where he developed the community.
Several places in Dale City are named after Hylton, such as C.D. Hylton High School and the Hylton Memorial Chapel. More recently, the Hylton Foundation underwrote a major new addition to Potomac Hospital in nearby Woodbridge, Virginia. As Dale City is nearing completion, Hylton companies have branched into new markets, especially real estate of existing houses.
Dale City is near Potomac Mills Mall, the second largest shopping mall in Northern Virginia, and the largest outlet mall in the United States. Across from the Nottingdale and next to the Mapledale communities is Andrew Leitch Park. This neighborhood park is home to Waterworks Waterpark. Some of the features at the water park include a beach pool entry, enclosed speed slide, circular open slide, three jungle walks, baby pool, beach volleyball, shade pavilions, and full-service concessions.