About Manassas City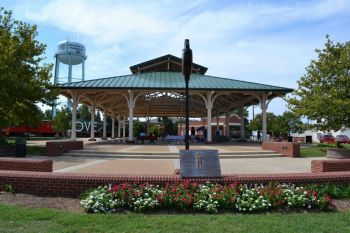 Just outside of Washington, D.C., lies a small city that feels like home – the City of Manassas. It's 10 square miles of homes, the arts, entertainment and community events. With more than 38,000 residents, the City serves as a transportation and business hub that offers great restaurants and shops and fun community events. Incorporated in 1975, the City of Manassas is thirty miles southwest of the Nation's Capital and surrounded by Prince William County.
Steeped in history and tradition, the city center has an old town feel with a "city square" type event pavilion – the Harris Pavilion. Residents and visitors can watch a band or attend an ice cream social in the summer and ice skate in the winter. The city also offers a museum rich in Civil War and local Virginia history.
The City invests in history and the arts at Center for the Arts at the Candy Factory and the Hylton Performing Arts Center. The City of Manassas also offers many other kinds of artistic endeavors; coffee with the curator of the museum, art studios, writing groups, and a ballet company, to name a few.