About Occoquan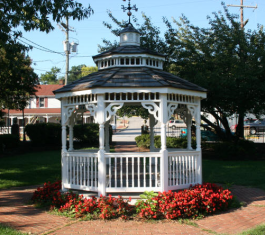 It is uncommon in Northern Virginia to find a place that reminds you of your own hometown. Many of us are transplants to this area, commuting long distances to work and juggling complex family schedules in the few remaining hours each day, all the while missing that personal touch of Main Street USA. It is, therefore, a great comfort to find a place with a strong sense of community and rich in history like Occoquan, Virginia. A walkable downtown experience, where people smile and say hello on the street, and know the names of the local business owners and the employees at the post office.
Yes, it is said that Occoquan is an oasis and a little-known gem in the otherwise excess of fast-paced suburbs in the D.C. metro area. But, Occoquan is also a town with nearly 300 years of history that is constantly reinventing itself. Whether you visit for the semi-annual Arts and Crafts Show, to walk the boardwalk along the Occoquan River, visit the charming shops and restaurants, or relax in one of the two new Town parks coming online in 2015, you'll come to love this small town as much as the residents do. You just may decide to stay.
No more excuses…come visit Occoquan!